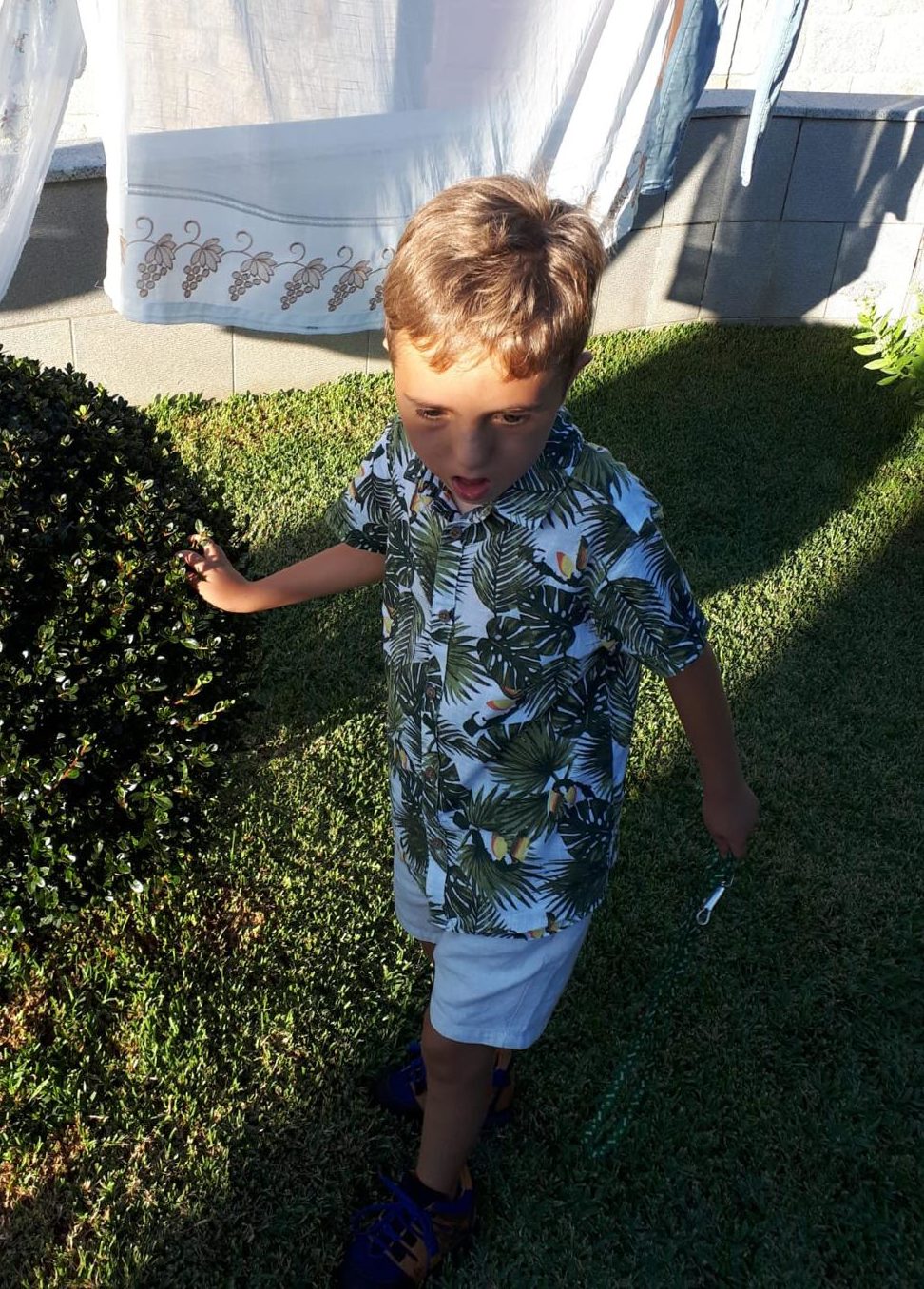 Duda
When Sofia Raquel gave birth to her second child Duda, concerns that had arisen during the pregnancy were confirmed to be true: the baby boy was diagnosed with a disease called muscular dystrophy.
Muscular dystrophy is a muscle disorder for which there is no treatment, and affected children develop weakness and wasting of the muscles that spreads through the body over time. Approximately 1 in 3,500 male children worldwide are affected.
Duda is now 6 years old, and the disease makes him extremely susceptible to bacterial lung infections. The infections cause breathing problems, with high risk of lung failure and need of constant surveillance. Each time, he is depending on effective antibiotic treatment to handle the infections.
 When Duda does not have an infection, he can go to school and play with his friends. He loves animals and going to the zoo or playing with his sister's dog, or with the pigs and sheep of his grandmother. Every summer, Dudas cousin Lucca who lives in Sweden comes to visit with his family. In the future Duda hopes to be able to visit Lucca in Sweden so that they can go to Lapland together.